Who is online?
In total there is
1
user online :: 0 Registered, 0 Hidden and 1 Guest
None
Most users ever online was
201
on Tue Dec 10, 2013 6:59 pm
Top posting users this week
Top posting users this month
Timezones
Pacific Time Eastern Standard Time Mountain Time Central Time Zone South Africa United Kingdom Atlantic Time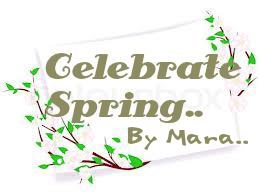 Spring is here for most of us
It is that time where BC Is looking for new responsible members to help out around the forum! We are currently looking for: Trading Pawtrol, Reporters, and Event Planners. Links are listed below for your reference.
TRADING PAWTROL: http://www.bearvillecity.com/t4222-trading-pawtrol-applications
REPORTERS: http://www.bearvillecity.com/t4221-reporter-applications
EVENT PLANNERS: http://www.bearvillecity.com/t4220-event-planner-applications
-NEW All Season Applications-
The Admins just wanted to clean up the entire All Seasons Teams and you can re-apply for a team down below! There are the same teams: Summer, Spring, Autumn, and Winter.. This time you have to be at least an active BC member for 2 weeks, have to have 75 post or above, and must be a baby recruiter. 
I am in love with the new March Layout, but we have to change it month to month. Our GA's do such a nice and clean job with the graphics! Since April is coming up and it is time to start the banner, please make sure to have all photos in as quickly as possible to start. We will have two themes for April. We will be including an April Fool's Banner and an Easter Banner. 
APRIL FOOL'S DAY PHOTOS: http://www.bearvillecity.com/t4241-april-banner-pics-april-fool-s-theme
APRIL EASTER PHOTOS:  http://www.bearvillecity.com/t4242-april-banner-pics-easter-theme
-BC New Saturday Night Movie Night-
Do you sadly wish you had plans on Saturday night, but just sit at home maybe banging your head against the wall or watching vines? aha, now you do. This is a new idea bought to BC featured every Saturday Night! So stop laying around and come on over to BC! First showing will be on March 22nd! 
MORE DETAILS: http://www.bearvillecity.com/t4303-bc-movie-night-next-movie-frozen-on-march-22nd-2014
-NEW Watercolor Hello Kitty-
Advertisement :
This Kitty Yes Indeed will brighten your day! This New Hello Kitty features a mixture of colors almost like a watercolor painting! I find this very unique and hope I can get this! She is only $23.00 and will be in stores on Friday! What a great way to start off Spring!
-New Spring Clothing and Dresses-
New Spring Clothing and Dresses! :
-BABW Has bought new fashions this spring that truly POP! I was looking on the website and found great new outfits for the season coming up! I hope they will bring these hopefully to BV for some new looks. Be sure to go on the BABW Website and look under clothing for all new looks! 
------------------------------
-The return of EFTs and Bow Ballet Flats-
As most of us already know, The BVO has decided to bring back two rare items to stores. To me, I see this as a good and bad situation. Make sure to keep your credits or save up before they are gone! Let's just hope they do not bring back anymore rare.

Colleen

Grand Bear





Warning

:


Posts

: 4299


Tickets

: 1581


Join date

: 2013-09-21



OMG nice article! it shows a bunch of bc and babw new news!

BananaAriana

Grand Bear





Warning

:


Posts

: 1957


Tickets

: 234


Join date

: 2013-09-17



great article diane and thanks for sharing:)

janeallheart85

Elite Bear





Warning

:


Posts

: 47484


Tickets

: 13650


Join date

: 2013-10-06




Niall

Chatbox Mod





Warning

:


Posts

: 11714


Tickets

: 4422


Join date

: 2013-11-02



Thanks for sharing, your articles are lovely to read <333

amazingleah☆

Reporter





Warning

:


Posts

: 2848


Tickets

: 2743


Join date

: 2013-09-18




Hazza

Moderator





Warning

:


Posts

: 54445


Tickets

: 11406


Join date

: 2013-09-17




Colleen

Grand Bear





Warning

:


Posts

: 4299


Tickets

: 1581


Join date

: 2013-09-21



great article

fayegranny✮

Chatbox Moderator





Warning

:


Posts

: 3244


Tickets

: 95


Join date

: 2013-10-31




onedirectionislife

Grand Bear





Warning

:


Posts

: 1673


Tickets

: 4116


Join date

: 2014-01-29




---
Permissions in this forum:
You
cannot
reply to topics in this forum