Who is online?
In total there are
2
users online :: 0 Registered, 0 Hidden and 2 Guests
None
Most users ever online was
201
on Tue Dec 10, 2013 6:59 pm
Top posting users this week
Top posting users this month
Timezones
Pacific Time Eastern Standard Time Mountain Time Central Time Zone South Africa United Kingdom Atlantic Time

> this is my most recent graphic.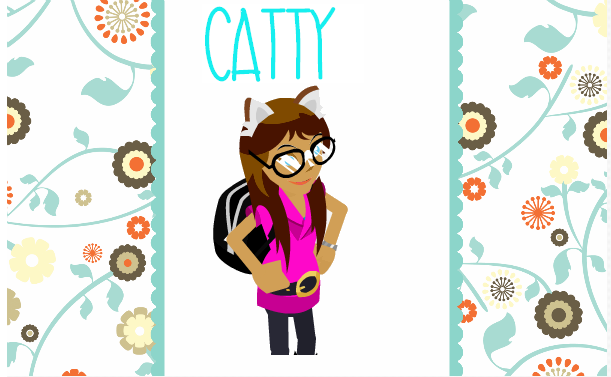 Critique?

Cαтту☼

Grand Bear





Warning

:


Posts

: 2415


Tickets

: 959


Join date

: 2014-01-08



That looks really cool!  I would suggest centering the text and letting your character be a full picture of her.  In other words, don't cut the legs off.  Other than those simple things, it looks beautiful and very creative!  Keep it up Catsup! ;)

Mark

Grand Bear





Warning

:


Posts

: 1103


Tickets

: 475


Join date

: 2013-10-03



I'd say that if you prefer the avi to be starting from the lower body- to the face then you should do it like a circle graphic fading into white (green circle) and the red arrow is pointing at the part that must fade into white; Add some cursive text with your name 'Catty' as it stands much better than sharp tall text 
I like the background, but you need to combine it with your avi & text aswell, not a neon pink avi and neon blue text with a pale blue flowers vector; Combine it with more shades of blue & redish-brown and i'tl be k.

Ally

Graphic Artist





Warning

:


Posts

: 306


Tickets

: 647


Join date

: 2013-09-16



wow thanks ally and mark :24:I shall try to improve

Cαтту☼

Grand Bear





Warning

:


Posts

: 2415


Tickets

: 959


Join date

: 2014-01-08



I really like the graphic. The design on the sides is really pretty. However like Mark says, it looks kinda weird without the feet and the rest of the legs.

Hazza

Moderator





Warning

:


Posts

: 54445


Tickets

: 11406


Join date

: 2013-09-17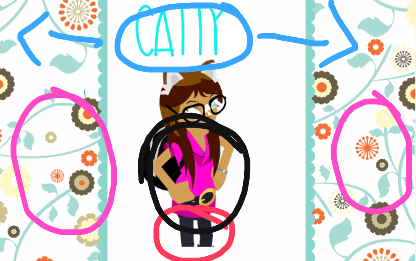 I love the design and it's a good but if we made a twerk here and there it'll look even more amazing. Firstly the background= gorgeous! Blue is such a nice colour for summer BUT sadly your outfit doesn't really suit your background D; . I'd rather wear something floral or more elegant. As you can see I put a rind around your shirt c; 
 Secondly the text is okay but I'd make it more a pastel colour and choose a unique font. I'd would also have made it bigger (; . I circled that with blue.
 The pink are meaning to show that you must add more pictures. Adding 3-4 pictures are always very unique and to make it more uniquer make them different sizes and pt tjem in different directions c:
 The red circle means to add the feet ormove the picture more down. 
 I'd also recommend you to have just stuck woth that nice floral blue background and have not used the other one too. 
 If you also want to make your graphic more 'stylish' you can add a pixel line shade over it (you can do it in gimp by dropping the opacity of the pixel line , pasted layer)
Hoped i helped!

Prism

Grand Bear





Warning

:


Posts

: 2742


Tickets

: 1158


Join date

: 2013-09-20



I would change the shirt color but its great

onedirectionislife

Grand Bear





Warning

:


Posts

: 1673


Tickets

: 4116


Join date

: 2014-01-29




---
Permissions in this forum:
You
cannot
reply to topics in this forum